Robert Paul Jensen
154 Flood Avenue | San Francisco, CA 94131 | 415.298.4218 | robertpauljensen@gmail.com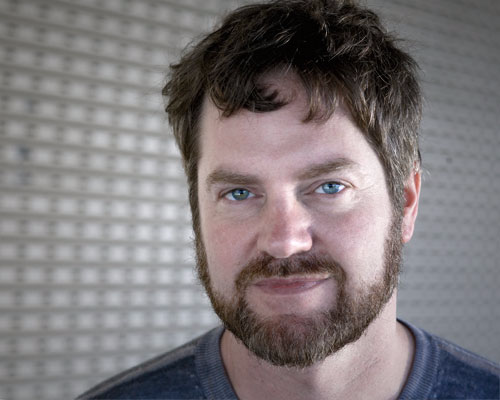 Robert has extensive experience in Consulting, Design, and Developing. Often, he is the go to person for IT and Web Consulting for Fortune 400 companies, along with many small business in San Francisco, Los Angeles, New York, and London. He specialize in Projects involving: Developing, Security, Servers, Networks, and Cutting-edge technologies.
Having bounced back and forth between web developing and IT for 10+ years, Robert has an above-average ability to see the big picture in various technology projects. Robert understands the importance of adhering to best practices, finding the best solutions based on rigorous research, consulting, and efficient implementation. He can adapt well to working independently or as a part of a large team.
On his personal time, Robert rebuilds vintage motorcycles, makes guitars, and generally always has a project in his garage, often relating to new technologies. He was one of a group of few who experimented with VR camera rigs, before Google announced its JUMP project in 2013. Currently, he is working on a shower head that recognizes showering patterns through machine learning, and various projects that involve AR, including a Motorcycle helmet that alerts of potholes.
Robert enjoys sharing his knowledge and working with others to adapt to new technologies.
PROFESSIONAL EXPERIENCE
Pacific Institute, Oakland, CA (2013-Present) 
IT SPECIALIST/ WEB DEVELOPER
Propose and implement projects involving IT and Web Development. Manage all network architecture, hardware requirements, testing, software solutions, and procurement. Lead Developer for United Nations web projects relating to water stewardship, project networking, and data visualization.
Initiated and implemented several website re-development projects along with upgrading IT infrastructure to a more efficient could solution.
Participated in brainstorming cutting edge data analytic solutions with Earth Genome and Peter Gleick, Mc-Arthur Fellow and founder of the Institute.
Presentations and training to staff on how to transition to more modern cloud solutions such as Microsoft Azure, 365, and Salesforce.
Updated existing websites and mapping/ timeline projects including the Worlds Water publication Water Conflict project.
Consulted on the Water Action Hub project along with acting as a developer.
BAMM.TV LLC, San Francisco, CA (2013-2016) 
IT DIRECTOR
Propose and implement projects involving large-scale deployments for 1K+ end users. Prepare IT project management statements and planning documents for key stakeholders. Manage all network architecture, hardware requirements, testing, software solutions, and procurement.
Initiated and developed a large, Windows-based network worth $3M for digital signage, to support a revenue stream based off of music video content from the past eight (8) years.
Sourced satellite solutions to transfer signals between 40+ building structures.
Created and developed a facial recognition project worth $17M, as a portion of the Windows-based network, to be utilized for ad metrics and help with security identification.
Saved the company hundreds of thousands of dollars by outsourcing hardware to China and suppliers within Mexico.
Designed and 3D-printed a 360VR camera as a business development opportunity for upgrading camera equipment.
BAMM.TV LLC, San Francisco, CA (2013-2016)
FRONT END DEVELOPER
Managed developmental and IT projects as a Front End Developer.
Developed a digital signage solution using HTML5, PHP, JavaScript, and CSS.
Created Playboymusic.tv, Outofhome.tv, and supported the creation of the BAMM.tv B2B website.
As part of a team, coded the Outofhome.tv website and worked closely with designers.
Installed and maintained the backend on the AWS.
Designed and implemented websites using WordPress and custom APIs.
GIGAKOM, San Francisco, CA (2012-2013)
ADMINISTRATOR | IT SUPPORT TIER III via Genentech
Started at a Systems Security Auditor, provided Tier 3 support to the Microsoft and Linux-based laboratory systems, and served as a Junior Administrator responsible for imaging and backing-up servers for 30K+ end users.
Brought to the attention of management the gaps in oversight from their backup implementation.
Provided individual consulting services to a laboratory campus of 30 buildings and 40K employees at 1 location.
DIGITAL MUSIC NEWS LLC, San Francisco, CA (2013-present) 
FULL STACK DEVELOPER
Served in several capacities, including System Administrator, Web Designer, and Web Developer for UX and UI. Completely revamped the website design, upgraded to a cloud solution, implemented advertisement campaigns and customized solutions, and implemented best practices to improve sales positioning. Managed the relationship with the co-location environment.
Developed a WordPress front end, providing daily administration and troubleshooting services.
Installed and administered LEMP, Varnish, and Revive.
Improved Google crawl rates by 5x, speeding up requests to the existing ceph cluster and solving long-term, pre-existing server errors.
Saved the company $100K by downsizing to a cloud-based solution.
CATHARSIS SOLUTIONS LLC, San Francisco, CA (2006-Present)   
IT PROJECT MANAGER | SYSTEMS ENGINEER
Started up a computer network consulting business, focused on small business IT success. Hired 3-5 employees, selected materials and resources, and ran all operations for the business. Used expert knowledge of computers and operating systems to solve complex problems and restore use.
FARALLON CAPITAL MANAGEMENT - MIS Team Member for Disaster Recovery (2006-2012): Troubleshot and maintained Microsoft systems for legal, trading, accounting, and value departments. Set up and maintained disaster recovery solutions.
As part of a team, migrated and implemented Steelhead compression devices to transfer data between offshore offices, resulting in a company savings of ~$50K.
Acquired and retained additional clientele, including McKeever Realty, JD Law, and high-profile personal clients.
MCKEEVER REALTY: Set up IT infrastructure and continue to provide managed services.
JD LAW: Set up the entire IT infrastructure and full stack web development to support long time, ongoing projects.
PERSONAL CLIENTS (i.e. Nancy Bechtele, Andy Fremder, Philanthropist Boutique): Provided home network and technical issue support.
ACCOMPLISHMENTS
10+ years of success supporting strategic and technical solutions of IT products and services to meet dynamic business, financial, market, and regulatory demands.
Serve as the Director of IT for BAMM, a technology startup, with digital signage and facial recognition sister companies, responsible for network architecture, hardware, testing, software innovation, and procurement.
Career marked by 8+ years as the Sole Proprietor of Catharsis Solutions, responsible for several major contracts, including Farallon Capital Management.
Saved hundreds of thousands of dollars for Digital Music News by migrating to a cloud-based solution and setting up a program of best practices for improved sales positioning.
Successful in partnering with stakeholders, managers, vendors, and teams to support help desk solutions that yield measurable results in efficiency, productivity, and cost savings.
Projects




EDUCATION & CREDENTIALS
Project Management Professional Certification (PMP), Project Management Institute – December 2017 (Expected)
Bachelor of Science in Electronic Communications, San Francisco State University
Studied Engineering, Fairleigh Dickinson University